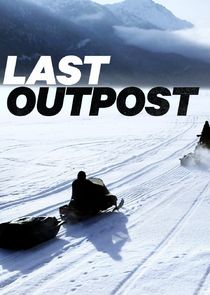 Premiered: 2018-04-17
Avg Rating: /10
Airs: Tuesday at 22:00
Description:
Last Outpost takes inventive ingenuity to the extreme in the treacherous turf of the Last Frontier. Backcountry builders Clint Greathouse and Todd Anderson create one-of-a-kind builds, using nothing but recycled parts, out-of-the box creativity, and sheer determination. From souped-up monster trucks to airplane-converted survival pods, these builds are mind-blowing, but can they withstand the dangerous Alaskan terrain?