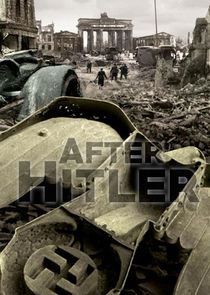 Premiered: 2016-06-27
Avg Rating: /10
Airs: Monday, Saturday at 22:00
Description:
In the five years that separated the end of the Second World War from the start of the Cold War, the world had hoped for a lasting peace, but instead found itself on the brink of apocalypse. Five years of chaos and hope for the people of a shattered Europe, who became pawns in the games of the major powers.
Episode 2
In the second part of the documentary, the Marshall plan is examined more closely. In addition, flight and expulsion, the division of Germany and the air bridge to Berlin are also covered.
Air Date:
7 Jan 2017
Episode 1
Find out what happened to the world immediately after Adolf Hitler's downfall.
Air Date:
27 Jun 2016