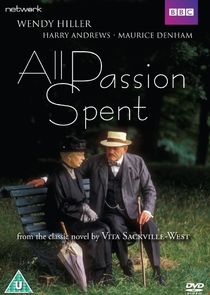 Premiered: 1986-12-09
Avg Rating: /10
Airs: Tuesday at 21:00
Description:
Lady Slane sits beside the body of her husband in a bedroom of their elegant home. The handsome, distinguished Henry Holland, Prime Minister, Viceroy of India and Earl of Slane, has died at the age of 94.As her children ponder what is to be done with mother, 85-year-old Lady Slane realises that for the first time in her life, she is free to live where, and how, she chooses. And after more than half a century as a dutiful and loving wife, she revels in her new-found independence and the company of new friends... despite the wishes of her family.