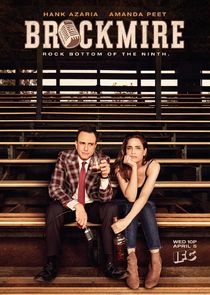 Premiered: 2017-04-05
Avg Rating: 7.5/10
Airs: Wednesday at 22:00
Description:
Brockmire is a famed major league baseball announcer who suffers an embarrassing and very public meltdown live on the air after discovering his beloved wife's serial infidelity. A decade later, Jim Brockmire decides to reclaim his career and love life in a small American rust belt town that has seen better days, calling minor league baseball games for the Morristown Frackers. The struggling team is led by Jules, the strong-willed, hard-drinking owner and Charles, the naïve but enthusiastic team intern.