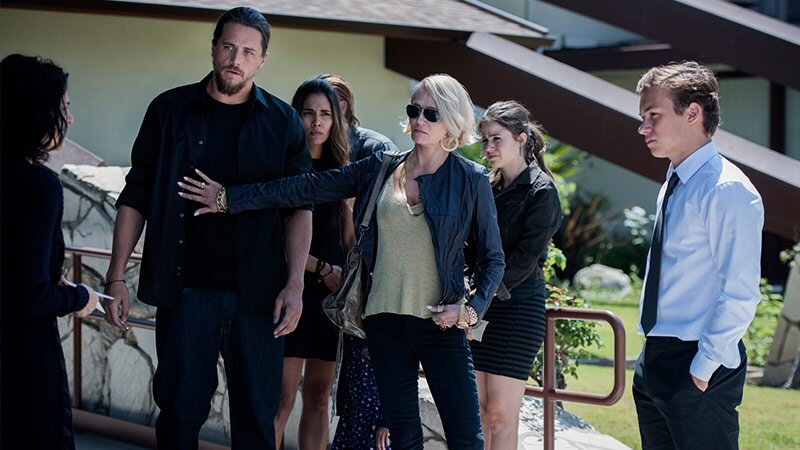 Animal Kingdom - Season 1, Episode 1
Technical
Episode Title: Pilot
Episode Run Time: 64
Episode Air Date: 2016-06-14 21:00
Episode Summary: After his mother dies of a heroin overdose, Joshua 'J' Cody moves in with his estranged grandmother, Janine 'Smurf' Cody in Oceanside, California. He finds himself drawn into a dark world funded by criminal activities that he's been shielded from for years, as she and his uncles plan their upcoming heist. J must prove his loyalty to stay alive, all the while learning that Smurf is the intense, beguiling, and complicated matriarch, who rules over "her boys" with a borderline incestuous love.