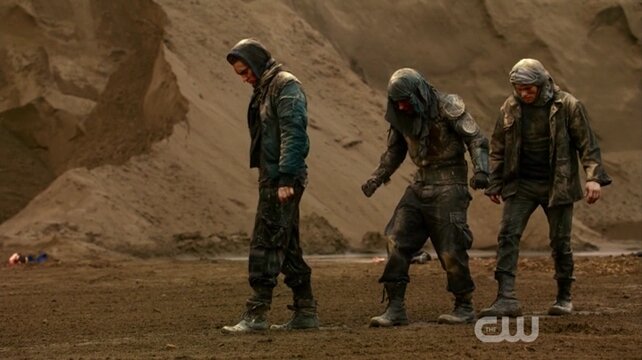 The 100 - Season 2, Episode 14
Technical
Episode Title: Bodyguard of Lies
Episode Run Time: 60
Episode Air Date: 2015-02-25 21:00
Episode Summary: While preparing for battle, Clarke and Lexa have a heated discussion. Desperate for help, Raven has Wick summoned to the engineering room. Jaha and Murphy encounter a perilous roadblock. Meanwhile, at Mount Weather, Bellamy is in a race against time.