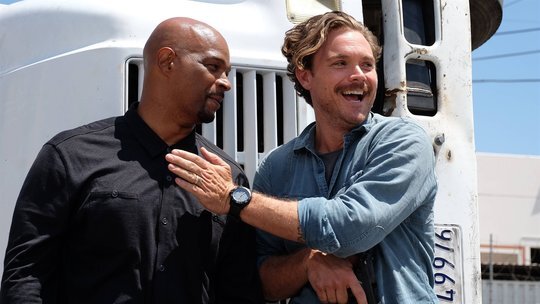 Lethal Weapon - Season 1, Episode 3
Technical
Episode Title: Best Buds
Episode Run Time: 60
Episode Air Date: 2016-10-05 20:00
Episode Summary: Riggs and Murtaugh follow a violent case involving a drug cartel, theft, two killings and, unfortunately, Murtaugh's old T.O., Ned Brower. As the case unfolds, it turns out that Ned is more involved than just driving the cash, which leaves Murtaugh with an inevitably dangerous decision to make. Looking for back-up, the duo turns to Cruz for help. In the midst of all the chaos, Riggs continues to depend on outside vices, rather than face the reality of Miranda's death, while Murtaugh and Trish struggle to find alone time.