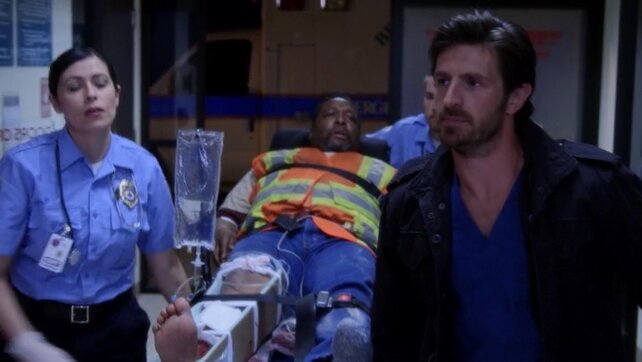 The Night Shift - Season 2, Episode 12
Technical
Episode Title: Moving On
Episode Run Time: 60
Episode Air Date: 2015-05-04 22:00
Episode Summary: Introduces the night shift team to his MMA group therapy leader Colonel Elwood "Smalls" Green, who surprises the group with special greeting from the White House. Jordan and Paul help a nine-year-old boy with a serious fever. When his high-strung mother begins to exhibit signs of distress as well, the team realizes there is more to the family dynamic than meets the eye. Topher is faced with a big decision about making an emergency trip overseas to help an old mentor. TC grapples with whether to accompany him on the journey. Meanwhile, Ragosa, Drew and Krista compete for the strangest cases of the night as the full moon brings out the worst in people.