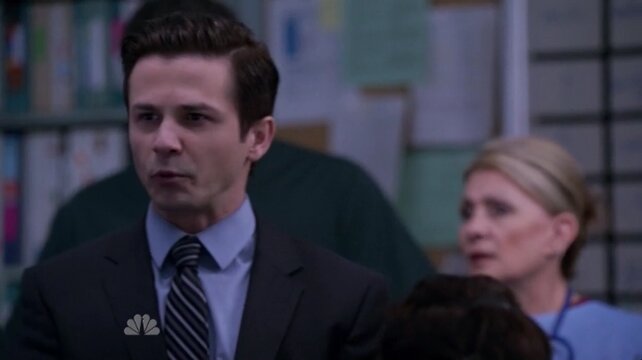 The Night Shift - Season 1, Episode 8
Technical
Episode Title: Save Me
Episode Run Time: 60
Episode Air Date: 2014-07-15 22:00
Episode Summary: Topher is gravely wounded in a shootout with Milo. TC and Scott perform Topher's emergency surgery as TC struggles to keep his increasingly troubling Afghanistan flashbacks under control. After experiencing the hostage situation, Jordan comes to understand the immense pressure that TC has been under since leaving Afghanistan. She struggles to maintain her composure when she must treat Milo, who was responsible for the shooting. Meanwhile, an explosion at a fertilizer factory sends badly burned victims to the ER and threatens to overwhelm the shorthanded staff. Krista must step up to manage a patient who is crashing. Jordan learns a devastating secret about TC.