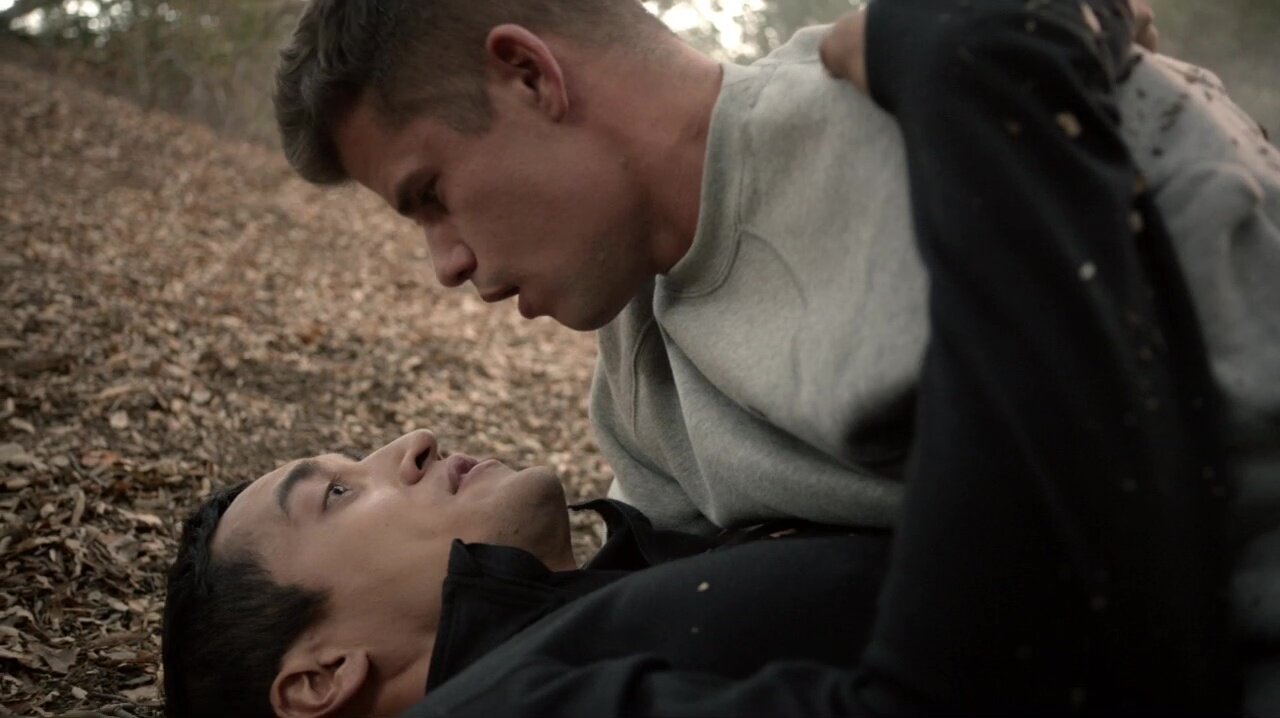 Teen Wolf - Season 3, Episode 19
Technical
Episode Title: Letharia Vulpina
Episode Run Time: 60
Episode Air Date: 2014-02-17 22:00
Episode Summary: Deaton retrieves a poisonous plant that will aid him in defeating the Nogitsune. Derek and Chris Argent are arrested by Agent McCall for the murder of Katashi after being framed by someone. Stiles, who is still missing, reappears in the school basement. After finding a map of the cross-country trails, he, Scott, Aiden and Ethan realize that the path has been booby trapped by Stiles. The boys are successful in stopping the runners from being injured but Coach Finstock is shot with an arrow. Allison and Lydia seek the aid of Peter Hale. He asks for Lydia's help in finding the memory that his sister took away from him. Lydia discovers that Peter is a father. The Oni, attack Stiles, Scott and Kira at the vet's office. They manage to escape but Stiles - still possessed by the Nogitsune - knocks Kira unconscious.