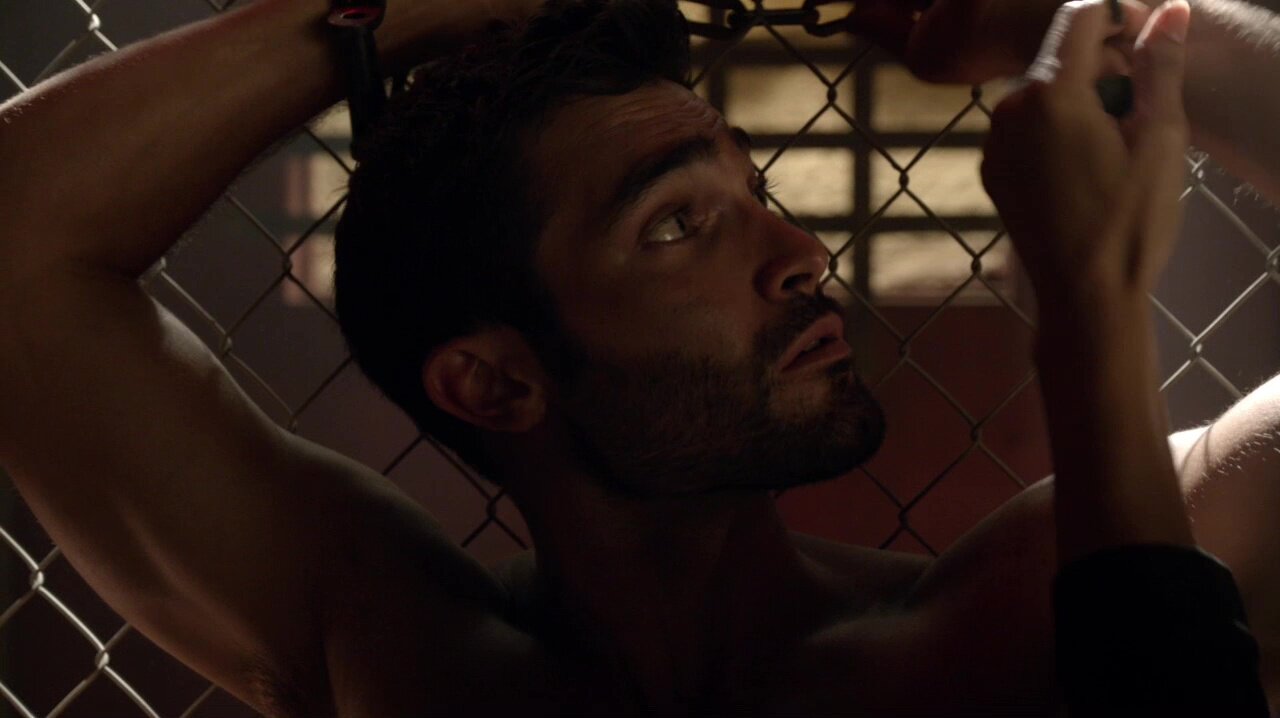 Teen Wolf - Season 3, Episode 14
Technical
Episode Title: More Bad Than Good
Episode Run Time: 60
Episode Air Date: 2014-01-13 22:00
Episode Summary: Scott and his friends attempt to track down the were-coyote Malia before her father kills her, in order to change her back to a human. Isaac becomes caught in a coyote trap, while Stiles saves Lydia from another trap. Allison uses a tranquillizer dart to sedate Malia's father. Scott tracks down Malia and embraces his Alpha powers in order to transform Malia back into a human with an Alpha roar, which also gives Isaac the strength to break the trap on his leg. Sheriff Stilinski then reunites Malia with her father. Stiles discovers that he has regained the ability to read. Meanwhile, Peter and Derek are freed from their captors by an unlikely ally, Braeden, who reveals that she was hired to free them by Deucalion. At the Nemeton, someone releases a swarm of fireflies that morph into three mysterious figures.