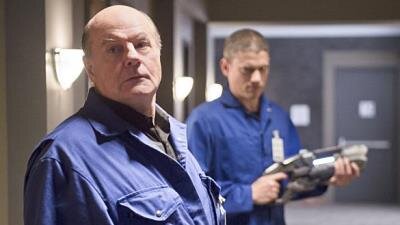 The Flash - Season 2, Episode 3
Technical
Episode Title: Family of Rogues
Episode Run Time: 60
Episode Air Date: 2015-10-20 20:00
Episode Summary: Lisa Snart, aka Golden Glider, comes to the team for help when her brother Captain Cold is kidnapped. However, the Flash soon discovers that the villain is working for his father Lewis, who has some mysterious hold over him. Meanwhile, Caitlin and Jay work together to build a speed cannon so that Jay can return to Earth-2, and Joe tells Iris the truth about her mother.